CrowdPharm lets you tap into the abundance of worldwide creative talent to access solutions that address your unique needs, on your unique terms.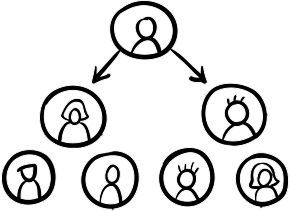 Creative solutions on demand
As a highly scalable network of vetted creators—designers, writers, and more—guided by an in-house team of experienced managers and curators, we're here to turbocharge your brand.
Fresh thinking: an abundance of unique ideas from top talent around the world
First-class work: expert solutions across specific skill sets, channels, and categories
Accelerated turnarounds: simple requests in 48 hours or ideation in about a week
Flexible approach: engagement and rates are scaled for maximum creativity, affordably
Acres upon acres of ideas,
harvested just for you
1

Brief

30

Creators
(let's say)

7

Days
(on average)

50+

Concepts for
your campaign
Agencies and brand teams can put
us to work on everything from specialty products
to blockbusters.
Meet Some of the Pharm Team